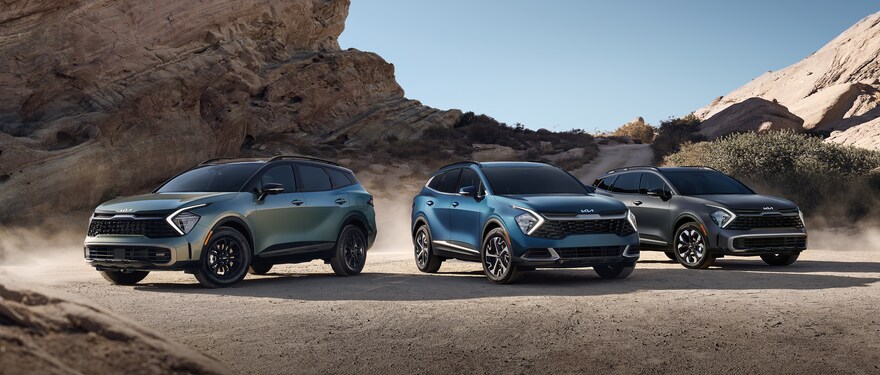 Buy or Lease the New 2023 Kia Sportage
in Fort Wayne
Learn More About the 2023 Kia Sportage in Fort Wayne, IN
When it comes to compact SUVs, Kia has some of the best options available in the modern mainstream market. Case in point? The 2023 Kia Sportage!
A longtime compact favorite, the Kia Sportage has made its name a spacious and comfortable SUV with impressive features, performance options, and more. Now, for 2023, the Kia Sportage will hit the road with a wholly new design.
Refined to the point of near-luxury, the 2023 Kia Sportage offers a new model experience aimed at pushing compact SUVs forward. Serving drivers in Fort Wayne, IN, our Kia experts would love to tell you more.