Kia Brake Service, Repairs in Fort Wayne, IN
With winter approaching, it should be prudent to ensure your vehicle's brakes are in optimal condition. And the only way to confirm this would be brake-system servicing performed onsite at Fort Wayne Kia.
In fact, we've become a local destination for all types of service and maintenance procedures for seasons' preparation. It's what Fort Wayne drivers have come to expect.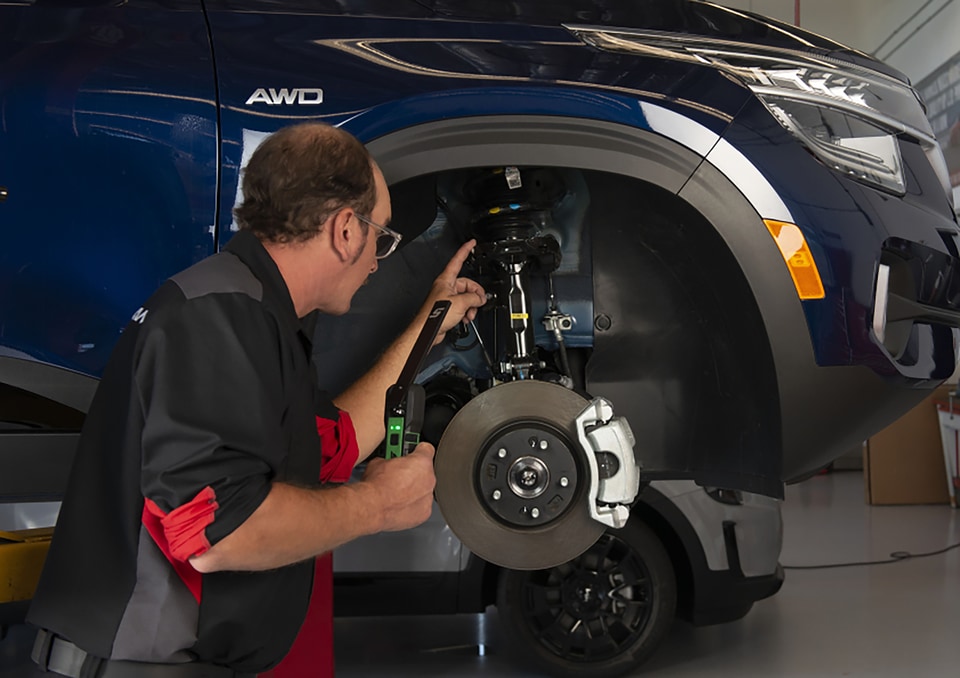 Brake Repairs, Servicing at Fort Wayne Kia
As a dedicated dealership, we pride ourselves on branded professionalism. This might not be the case at quick lube or generic auto-repair shops in Fort Wayne.
Our operation convenes quality in the services performed by factory-trained technicians. And with parts' replacement, only Kia OEM (original equipment manufacturer) parts will be installed.
Signs Your Brakes May Need Servicing
Given our expertise, it's with pleasure we extend a few helpful hints as to when your vehicle might require brake-system servicing.
The telltale signs are referenced below that all Fort Wayne drivers should be aware of:
If there's a grinding sensation when brakes are being applied, it likely means surfacing of pads and rotors is considerably denuded.
Noises heard with brake application also signal an issue with parts in disrepair.
With little to no response when the brake pedal is depressed, there could be a fluid-line leak or no brake fluid to draw upon.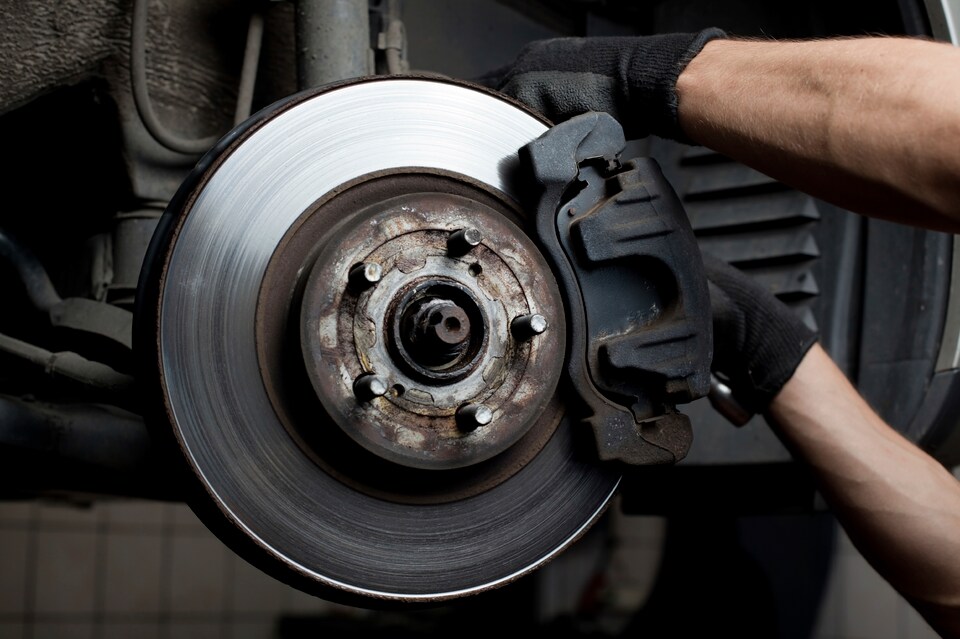 How often should my brakes be inspected?
It's best practice to have your vehicle brake system inspected during your regular oil change. This being an opportune time for our technicians to pore over the parts comprising for anything corroded, in disrepair or need of a brake fluid exchange.
And given your choice in Fort Wayne Kia, our transparency dictates a complete assessment of anything found amiss and the methods to remedy onsite.
Fort Wayne Kia - Contact Us to Schedule Your Service Visit
For all vehicle servicing and maintenance needs, contact us to secure your appointment.