The 2020 Kia Optima is the Stylish and Value-Driven Compact You've Been Looking For
New Kia Optima Cars Available for Drivers in Auburn, IN
You want a mid-sized car, and you've set your sights on "more." Luckily for drivers in Columbia City and Decatur, IN, the Kia Optima is waiting at dealerships like Fort Wayne Kia.
A popular mid-sized sedan, the new Kia Optima provides a robust package built on a foundation of winning features, solid performance options, and attractive designs.
Serving drivers all over the Fort Wayne area and more, our Kia-brand experts can tell you more about everything the 2020 Kia Optima has to offer.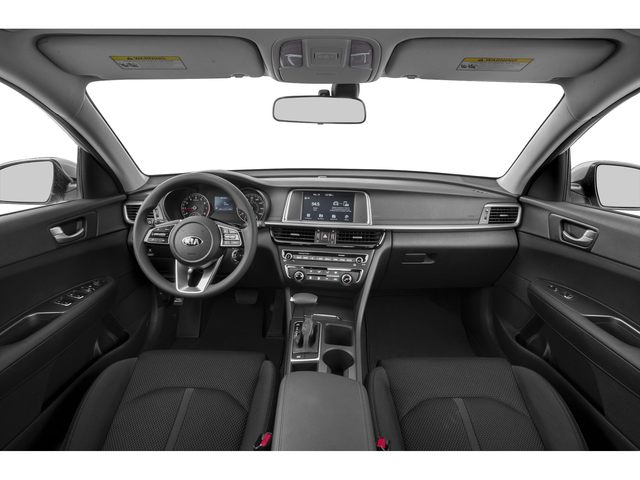 New Kia Optima Trims Filled with Great Features and Peace of Mind
The 2020 Kia Optima comes available in four unique trims: the Kia Optima LX, Optima S, Optima EX, and Optima SX.
The Optima LX serves as its entry-level model, but that doesn't mean it skimps on available features. Its base feature package includes convenience amenities like heated side mirrors and height-adjustable front seats. The Optima LX's technology suite, likewise, includes impressive media options like a standard 8-inch touchscreen infotainment system. Its infotainment suite includes apps like Apple CarPlay, Android Auto, and more.
Perhaps best of all? Every new Kia Optima also comes with a standard safety suite packed full of active assistance technology. Forward collision avoidance, lane-keeping assistance, lane departure warnings, rear cross-traffic alerts, driver attention warnings; all of these and more come standard in the 2020 Optima.
And if you want more than "standard?" The Optima's higher-level trims can offer a slew of impressive features. These run the gamut from built-in navigation to a premium Harman Kardon sound system, ambient interior lighting, and more.
High Performance or Hybrid Efficiency? Take Your Pick!
The Kia Optima has more benefits available than features alone, of course. It offers comfortable seating for up to five. It also has a robust selection of available powertrains, each geared toward a different sort of driver.
2.4-liter inline-4: 185 horsepower, 178 pounds-feet of torque, 24/32 miles per gallon
1.6-liter turbocharged inline-4: 178 horsepower, 195 pounds-feet of torque, 27/37 miles per gallon
2.0-liter turbocharged inline-4: 245 horsepower, 260 pounds-feet of torque, 21/30 miles per gallon
2.0-liter inline-4 Permanent Magnet Synchronous Motor: 192 Net Horsepower, 271 Net Pounds-Feet of Torque, 40/45 miles per gallon
If you're a more casual driver looking for something comfortable for your daily commute? You'll find a good companion in the Kia Optima's base 2.4-liter inline-4. Drivers keen on something more powerful, meanwhile, will find their match in the Optima's turbocharged powertrain.
And if you're looking for hybrid efficiency? The Kia Optima's hybrid inline-4 offers exactly what you're looking for. It even comes available in two versions: a straight-up hybrid model and a PHEV.
With its varying performances and smooth-driving transmission options, the 2020 Kia Optima can offer everything you need to fully enjoy the road.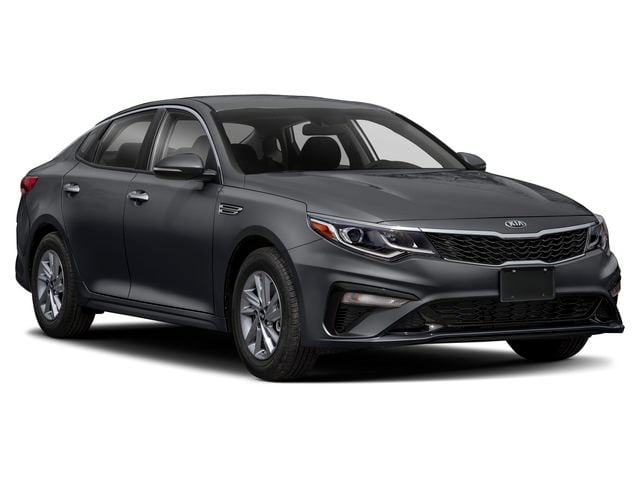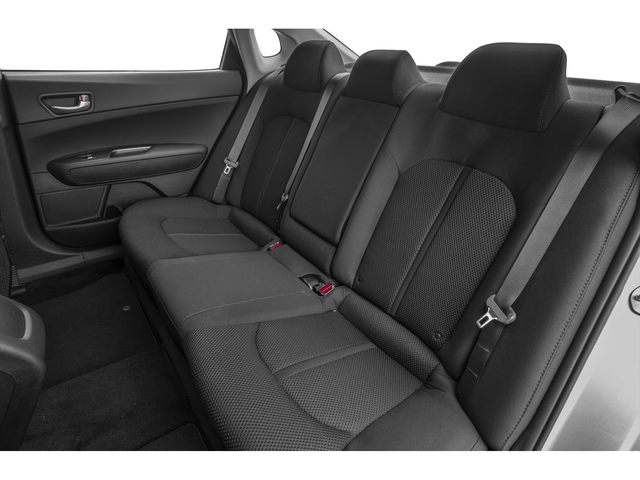 Schedule Your Kia Optima Test Drive at Fort Wayne Kia Today
Are you interested in learning more about the new Kia Optima? Get in touch with the Kia sales team at Fort Wayne Kia. Based in Fort Wayne, IN, our dealership has a new Kia inventory waiting, complete with options for the 2020 Kia Optima and more. We can set you up with a new Kia Optima test drive that will tell you everything you need to know about this mid-sized market favorite.
For all of your Kia driving needs and more, don't hesitate to contact the experts at our dealership. We're always happy to chat with our customers and help them learn more about the Kia car's they're keen on.
Make an Inquiry