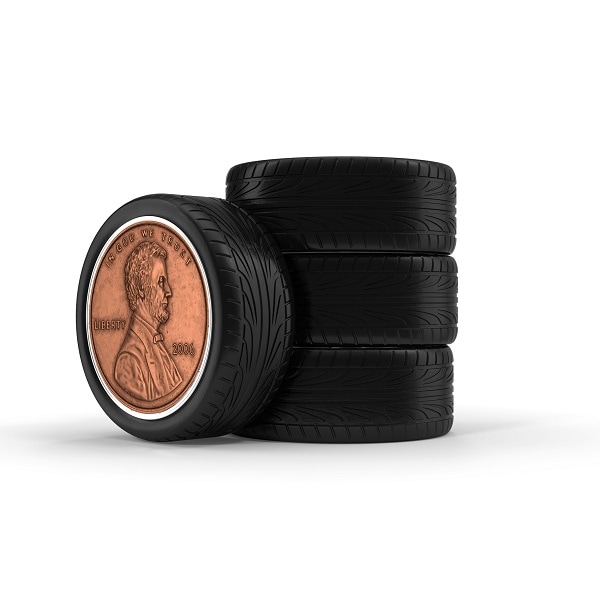 Fortunately, the Fort Wayne driver has one destination for new tires.
And with an ongoing tire sale, Fort Wayne Kia is featuring the fourth tire purchased for only a penny. In time for winter, a best bet for enhanced safety during the holiday season is a new tire assortment.
The Benefit of New Tires This Winter
Although tires are probably the single-most important component to any vehicle, they are often forgotten until there's a flat or blowout experienced at high speeds. Add ice and snowy conditions, and your tires should be prepared for what lies ahead.
In this, Fort Wayne Kia harbors a dedicated tire store onsite and easily explored for the best options. From all-terrain and all-weather configurations to performance setups, there's certainly an appropriate brand meeting with your need.
Popular Tire Brands Featured in Our Tire Store
Many a Fort Wayne driver is secure in a specific tire for their respective vehicle. And with this knowledge, our tire store plays host to a wide selection of brands always popular and demanded.
This will encompass the following tire brands for an all-inclusive sense of choice:
BFGoodrich.
Bridgestone.
Continental.
Dunlop.
Firestone.
Goodyear.
Hankook.
Pirelli.
Yokohama.
With factory-trained technicians minding the store, there's expert counsel offered to every Fort Wayne driver. Vehicle specifics and dimensions are taken into consideration, wherein advice is duly extended.
And as soon as your new assortment is installed, our special tire-servicing regime backs your purchase going forward. The following tasks should be administered with every oil change:
Tire rotations and balancing.
Tread and sidewall inspections.
Pressure checks and proper inflation.
Wheel-rim examinations for proper sealing to the tire or dents in the wheels themselves.
Fort Wayne Kia – Get Your Fourth Tire for a Penny Today
While our tire sale is still in effect, be sure to visit with us and explore your tire options with winter's approach.